Kave Rock Alpaca Farm welcomes visitors on Sundays from 12-4. Closings will be posted online on Facebook and Instagram. There is no fee for visitors.
CLOSED: Kave Rock Farm will be closed : Sunday, January 29
and February 19
The online store is now re-opened!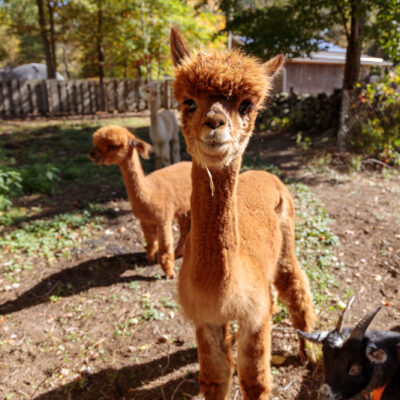 About Kave Rock Alpaca Farm
We are a small working farm in Rehoboth, Massachusetts. In 2012 we had an unexpected opportunity to purchase four, healthy, award winning female alpacas. We came home with five as they threw a one year old Franklin in for free. (If you've ever met Franklin, you will understand.) We met a wonderful couple from a local alpaca farm who agreed to act as our mentors.
Fast forward a few years and we have grown our herd to 20-25 alpacas. We offer free weekly farm visits. In addition, we breed and sell alpacas, offer off-site wedding and birthday packages and run an alpaca foster program. Our line of amazing alpaca fiber USA made products continues to grow.
Visit our online shop to see all our wonderful Alpaca items!
Latest Facebook Posts