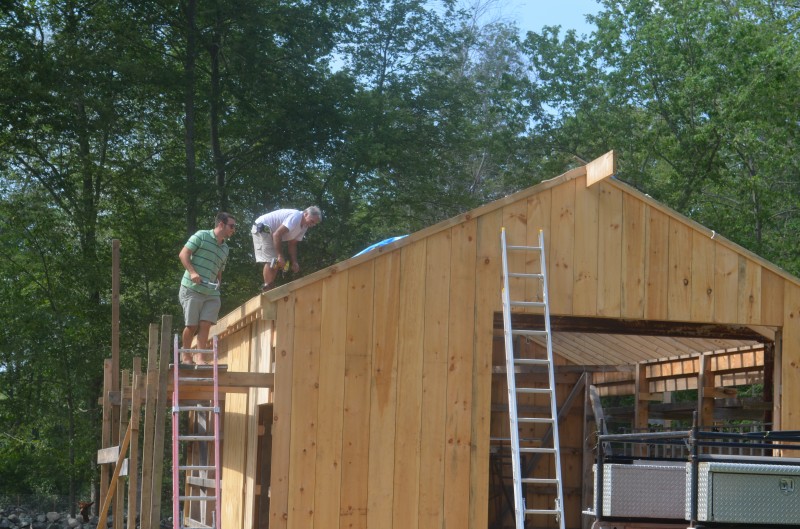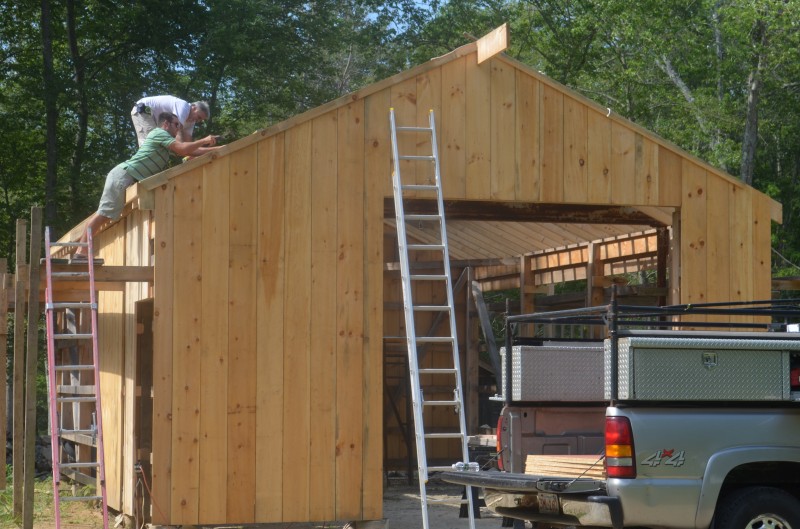 Raise the roof!!! Yes, the roof is going up. Thank you, Scott … I bet working with Padre was more fun than a trip to Aruba.
After the roof, we begin the lean-to which will house the 'girls'.
On another note, Mariah and CeCe are honeymooning in Westport with their hubbies, Teddy and Straight Up. We can't wait until they are back at Kave Rock. Looks like two more cria next July! Yes, it is an 11 1/2 month gestation. Of course we are also looking forward to our next cria due in late October. Mama, Eclipse, is just starting to 'show'.
Stay tuned for more Barn Raising updates!