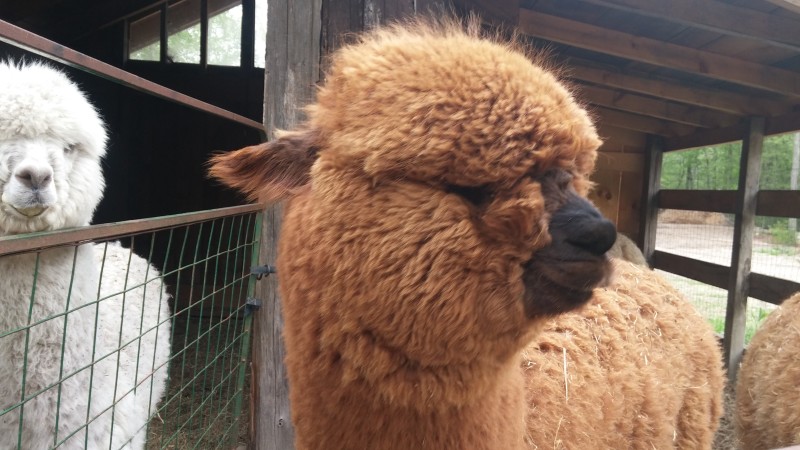 There's daily sightings of ducks, geese, hummingbirds, herons, snapping turtles, bunnies, deer . . . it must be Spring!
Of course there's alpacas and chickens too. The alpacas will feel much cooler on shearing day. With weather in the 80's recently, I find them stretching their necks over the vegetable garden hoping to catch the spray from the garden sprinkler.
Our farm has grown with the addition of five females. Two of them are expecting in September. We have one female runt who is simply adorable. Her name is Minnie and she is quite feisty. She pushes her way to the feed bowl fearlessly among others twice her size.
In addition, we have three 9 month old fiber males for sale. They are perfect for any farm looking to add some alpacas. Alpacas need minimal fence and are easy to care for. Contact us for more information.